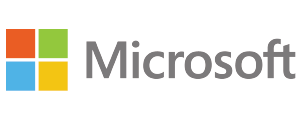 Microsoft Corporation is a technology company. The Company develops, licenses, and supports a range of software products, services and devices. The Company's segments include Productivity and Business Processes, Intelligent Cloud and More Personal Computing. The Company's products include operating systems; cross-device productivity applications; server applications; business solution applications; desktop and server management tools; software development tools; video games, and training and certification of computer system integrators and developers. It also designs, manufactures, and sells devices, including personal computers (PCs), tablets, gaming and entertainment consoles, phones, other intelligent devices, and related accessories, that integrate with its cloud-based offerings. It offers an array of services, including cloud-based solutions that provide customers with software, services, platforms, and content, and it provides solution support and consulting services.
Siemens AG is a global technology powerhouse that brings together the digital and physical worlds to benefit customers and society. The company focuses on intelligent infrastructure for buildings and decentralized energy systems, on automation and digitalization in the process and manufacturing industries, and on smart mobility solutions for rail and road transport.
TraceLink is the leading digital platform company for the life science supply chain, bringing hundreds of thousands of pharmaceutical and healthcare organizations together for the greater good of the patient. TraceLink's digital solutions bring the precision, agility and visibility necessary for all members of the pharmaceutical ecosystem to thrive in a world where unplanned events and business disruptions are the "next normal."

For more than 10 years, advanco has been providing leading solutions for the cross-industry serialization of products, with a particular focus on the global pharmaceutical industry. Our Development and Support team draws on over 4 decades of experience in the supply chain sectors, arming our customers with an industry-leading software platform, known as ARC. This end-to-end solution works seamlessly through manufacturing, packaging, and along the entire supply chain, featuring Track & Trace. The software is customized to suit current and future needs while optimizing existing customer systems. The ARC solution offers maximum flexibility, extremely high security and governmental compliance, without sacrificing quality standards. The result provides our customers with a significant competitive advantage.
UiPath is a leading provider of Robotic Process Automation (RPA) technology. They are headquartered in New York City, with a presence extending to 14 countries throughout North America, Europe, and Asia with a workforce of more than 1,300 professionals.
Epista Life Science is a consultancy dedicated to continuously improving regulatory compliance. We turn compliance obstacles into business opportunities for our clients and for the industry. We pioneer new methodologies and technologies to keep companies compliant with new and constantly evolving governmental regulations and industry trends. And we help our clients bridge the gap between QA, IT and Line-of-Business departments by aligning compliance across projects, systems and organizations. We know this makes an impact because we benchmark each and every service we provide. We use this information to pragmatically set the appropriate level of compliance for each individual customer. Clients call Epista when they need help to change their IT landscape, understand and conform to new regulations, or find and achieve the appropriate compliance level in their organization. We enjoy sharing our knowledge and are happy to discuss advancing regulatory compliance in your company.
Jennason provides deep serialization knowledge gathered from over 15 years of Fortune 500 consulting and solution provider experience. Jennason has supported global organizations across multiple industries including pharmaceuticals, medical devices, electronics, consumer goods, and food/beverage.  Whether for regulatory compliance, supply chain security, or process efficiency Jennason helps its clients leverage serialization and traceability to gain a strategic advantage and maximize business value.
Combined more than 150 years of pharma experience and is positioning CONVALgroup as a reputable and well accepted company in the European pharma industry with some of the success stories such as CSV of Quality Management Systems (Trackwise, QDMS), ERP (SAP and JDEdwards) Projects, MES (Werum) projects, LIMS (Labware), Trackwise, four DMS (SAP, Documentum), Laboratory Systems/Equipment (CDS, SDMS, HPLC etc), BMS (Sauter, Schneider, Honeywell), 2D Bar coding Systems, Network Qualification and custom code developments.
Rutgers Business School-Newark and New Brunswick is an integral part of one of the nation's oldest, largest, and most distinguished institutions of higher learning: Rutgers, The State University of New Jersey. Founded in 1929, Rutgers Business School has been accredited since 1941 by AACSB International — the Association to Advance Collegiate Schools of Business — a distinction that represents the hallmark of excellence in management education. Today, Rutgers Business School is educating more than 8,000 undergraduate and graduate students at two main campuses in New Jersey as well as six satellite locations in New Jersey, China, and Singapore. Steeped in academic excellence, with a distinguished faculty and a corps of over 36,000 successful alumni. Rutgers Business School connects two extraordinary universities: Rutgers University–Newark and Rutgers University–New Brunswick, with mutually reinforcing strategic priorities.
As one of the world's leading and largest graduate business schools, INSEAD offers participants a truly global educational experience. With locations in Europe (France), Asia (Singapore), the Middle East (Abu Dhabi) and North America (San Francisco) and alliances with top institutions, INSEAD's business education and research spans the globe. Our 165 renowned faculty members from 41 countries inspire more than 1,300 students in our degree and PhD programs. In addition, more than 11,000 executives participate in INSEAD's executive education programs each year.
GS1 is a leading global organisation dedicated to the design and implementation of global standards and solutions to improve the efficiency and visibility of supply and demand chains globally and across sectors. The GS1 system of standards is the most widely used supply chain standards system in the world.