Digital Supply Chain Consulting for Life Sciences
Your long term partner on the journey of digitizing your day to day supply chain operations, creating highest visibility for your organization!
Start your Digital Transformation Journey
Get Your Results in Weeks! 
End-to-End Digital Supply Chain Transformation to enable real time visibility and notifications to achieve most integrated supply chain operations.
From the ground up program to become serialization compliant, locally and globally.

Software robots handling repetitive processes freeing up resources for value driven activities.
Digital Factory Consulting
Strategy and Roadmap creation and execution to support future factory vision
Contact us to arrange a 30 min. demo or a meeting explore how SCW solutions & services can help you with digital transformation!
Trusted by the world's leading manufacturing companies​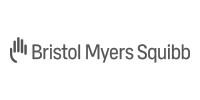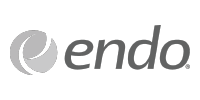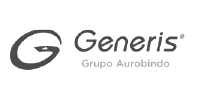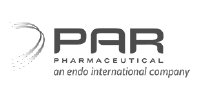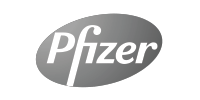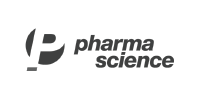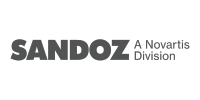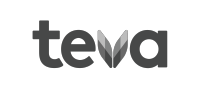 "Major game changer for organizations"
Supply Chain Wizard have provided guidance in our efforts to achieve strategic goals. One of those goals is increasing our gross margin. Supply Chain Wizard becoming a major game changer for organizations
$23M Med Device Manufacturer
"One of the best decisions I ever made"
Just wanted to thank you for your help and support. I have been working on this project for several years, and I can tell that one of the best decisions I ever made in that regards was to introduce Supply Chain Wizard and its services to our team, who were very impressed with your detailed and thorough work. We are glad to have your partnership in this very important project"
$3B Global Pharma Manufacturer
"Innovative vision: SCW sees ways to transform decades old processes"
Understanding industry gaps and weaknesses in supply chain while employing business expertise with an innovative vision, SCW sees ways to transform decades old processes with business and technological advancements that will change how health care providers and patients that will receive, access and use medical information.
SCW's support had an impressive impact on the project and on my daily tasks. We have made great progress in many areas.
I just wanted to quickly share my positive feedback with you regarding SCW Consultants. They have both been a huge help and very pleasant to work with. 
$40B Global Pharma Manufacturer
"Ideal business partner"
Supply Chain Wizard is the ideal business partner, dedicated resources that made the projects successful. They provided crucial insights and guidance into our Industry 4.0 and Digital Transformation strategy. Whether you are new in the journey to a Digital Supply Chain or have already embarked, I would recommend you speak with SCW.
"Analytical sharpness and laser-focused execution"
Supply Chain Wizard transformed a $3bn revenue supply chain in a matter of a few months, through a unique combination of vision/strategy, analytical sharpness, and laser-focused execution. It is exceptionally rare to have a supply chain leader (or any leader) who excels at different conceptual levels.
$49B Global Pharma Manufacturer
"Transforming theoretical concepts quickly into reality"
Supply Chain Wizard is very fast to develop and implement new innovative solutions for supply chain operations. SCW is in contact with several companies from different industries and can successfully transfer and implement best practices among different industries. SCW is also capable of transforming any theoretical supply chain concept and innovation quickly into realty.
$700M Consumer Goods Manufacturer
"Exceptional Service Level"
I have worked closely with the company. I have found their service level exceptional. They understand our business needs and response with tangible and usable tools and methodologies. Their response to all requests and issues were handled in a very timely manner with high level of professionalism. I highly recommend working with Supply Chain Wizard and wouldn't hesitate to work with them again in the future.
$17B Global Generics Drug Manufacturer
"All perspectives that allows you to go back and figure out your own picture…"
You are getting the strategy side of technology, the IT side, technical side and industry side. All perspectives that allows you to go back and figure out your own picture, plan of action, plan of attack
$4.5B Global Pharma Manufacturer
"I strongly recommend SCW and their suite of tools"
I have been working with SCW for 4 months, and have deployed their suite of tools (Survey, Dashboard, Portal) to assist me in tracking and managing the serialization readiness of my suppliers. The tool set provides me a single repository for supplier readiness information, and a convenient communications vehicle through which information, issues and even documents can be easily exchanged.
$35B Medical Device Company
Subscribe To Our Newsletter For Fast Updates & News.
Subscribe to us to always stay in touch with us and get the latest news about our company and all of our activities!