DIGITAL

supply chain summit
Thank you to everyone who made the Digital Supply Chain Summit a resounding success! Our hybrid event seamlessly combined virtual and in-person experiences, sparking insightful and inspiring conversations.
The networking cocktail at Rutgers Club was a highlight, with great sessions and participants leading to engaging discussions that promise to shape the future of supply chain strategies.
We're grateful for the contributions of all attendees and speakers. Stay connected for highlights and insights from the event. We're looking forward to welcoming you back next year!
Digital Supply Chain Summit 2023
Welcome and Introductions
Venu Kulkarni, Microsoft - Keynote: Shaping the Future of Supply Chain with AI in Life Sciences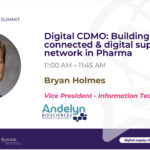 Bryan Holmes, Andelyn, Digital CDMO: Building the connected & digital supply network in Pharma
Suchitra Bose, UI Path - Accelerating supply chain & manufacturing with automation and generative AI
Mia Van Allen & Yigiter Colakoglu - SCW - Autonomous Supply Chains using RPA Technology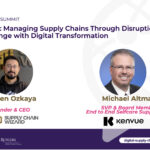 Evren Ozkaya, SCW.AI & Michael Altman, Kenvue - Fire Side Chat: Managing Supply Chains Through Disruptions Balancing Strategic Change with Digital Transformation
Shyam Karunakaran, McKinsey, Keynote Speech: Pharma 4.0 Vision, Roadmap, Opportunities and Challenges Ahead
Panel Discussion: Future of Digital Factory
Anita Kishore, NYU, Executive Crash-course: People side of Digital Transformation & Change Management
Become a
Sponsor for 2024